Roughcasting in Scotland- Benefits

'00s of installations

All shapes

Your own style

Guaranteed
Roughcasting in Scotland: The Benefits
Roughcasting is one of the most widely used types of external rendering throughout Scotland. Walk through any neighbourhood throughout the country and chances are you'll see plenty of homes with roughcasting. 
Whether the property is decades old or a new build, roughcasting remains one of the most advantageous types of rendering available in Scotland. This is down to a few reasons, from the famous climate to robust properties roughcast offers homes. 
If you are planning on a new external render for your Scottish home, then roughcasting is certainly one of the best choices available! Let's take a closer look at some of the main benefits of roughcasting in Scotland: 
What is Roughcasting?

Before we explore the main benefits of roughcasting, let's look at what it is and how it differs from other rendering materials.
Roughcast is a type of rendering system used to coat the external walls of a property. It consists of lime mortar mixed with small gravel stones, producing a rough texture as it is applied to a wall. Traditionally used for stone houses in Scotland, roughcasting is now common on most households throughout the country.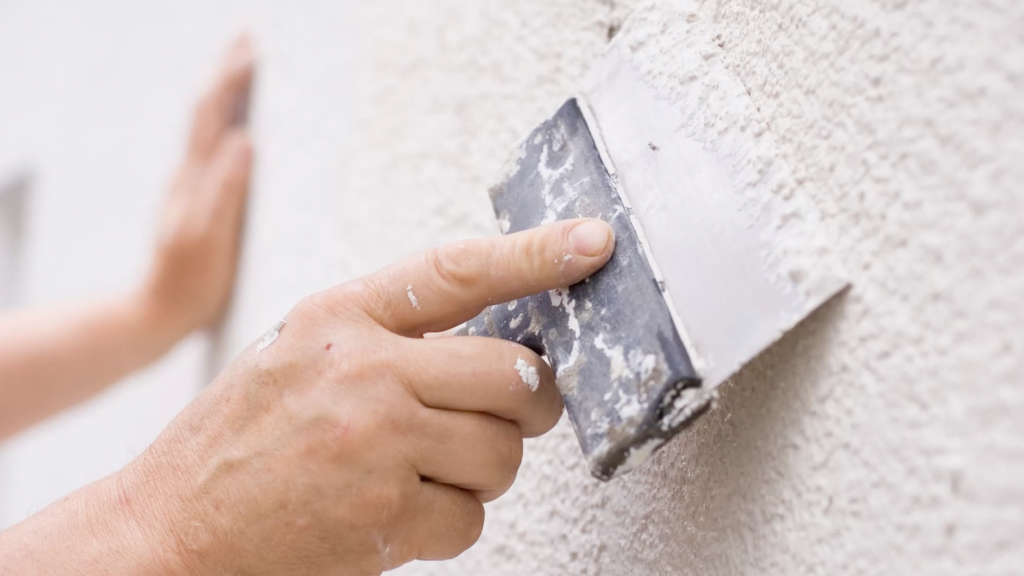 Unlike pebble dash, another popular external render, roughcast is a premixed solution. Stones are mixed with wet mortar and the applied to the walls, rather than applying the aggrade separately to the wet mortar like with pebble dash.
As the name suggests, roughcast features a much rougher texture than plain renders thanks to the presence of gravel in the mixture. This helps to increase the surface area of the render, helping provide various benefits for properties in Scotland.
The Main Benefits of Roughcasting in Scotland
So why is roughcasting the best render for homes in Scotland? Here's a few of the main reasons:
Roughcasting Offers Great Insulation
Scotland has some of the lowest average temperatures in the UK, with the country seeing some fairly cold months throughout the seasons. Winters are particullarly harsh in Scotland, with temperatures regularly dropping below zero degrees.
As you can image, homes in Scotland need quality insulation, which is exactly what roughcasting providers. The thick, rough texture of the material provides excellent insulation on external walls, helping retain heat much better than other materials.
With roughcast on the walls, less heating escapes during those colder winter months, helping maintain a pleasant temperature while saving on energy bills. Winters are far from pleasant here in Scotland, so roughcast walls make all the difference!


Roughcasting Protects from Moisture Damage
Britain is certainly well known for its unpredictable weather, and Scotland has the distinction of being the wettest place in the UK. Rain falls throughout much of the year here in Scotland, with a much higher average precipitation than the rest of the UK.
Whether it's north, south, central, or the isles, there is a lot of annual rainfall throughout all of Scotland. This means homes are exposed to high volumes of moisture, which causes all sorts of issues like dampness, weather wearing, and eventually structural damage.
Roughcast offers some of the best protection against moisture damage!
This is thanks to aggregate material inside the mortar, which significantly increases the surface area of the render. More surface area means better dispersal of water, ensuring evaporation rather than absorption.
By preventing moisture from settling into the walls, the exterior of the property has the best protection from the rain. Given how much it rains in Scotland, roughcasting has naturally become the number one choice for external rendering in the country!


Roughcasting Matches Most Properties in Scotland
As mentioned, roughcasting is the most widely used type of render for Scottish properties. So, anyone that is considering new render for their property may want to choose something that matches their neighbours.
Roughcasting is the best choice in this regard, as most properties already have this type of render on their homes. This is especially important if you want to maintain a uniform appearance with other properties where you live.
For example, if you need a new render applied, switching from roughcasting may make the home stick out. While this may not bother most people, it could make selling the property more difficult, as many buyers prefer roughcasting due to the previously mentioned benefits.ssssss
What is Roughcasting? Roughcasting Doesn't Need Much Maintenance Compared to painted renders, roughcasting is much lower maintenance for homeowners. There is virtually no maintenance required, with most roughcasting lasting for several decades without any sort of cleaning or repairs. The occasional soft wash or high temperature wash is possible to remove grim and discoloration, but this won't be needed for years. Plus, you can even paint the roughcast if you want to improve its appearance due to discoloration.  
Contact an expert builder through Help to Buy roof roughcasting to find out more about how to start a new roof or exterior wall renovation project.
We'll explain the pros and cons of all available options for your new home renovation.  Our qualified building surveyors will explain the different styles and possibilities within your own space.  As all our products are bespoke, we will build around any physical constraints.
We are here to help you decide the best roof or roughcasting to suit your individual and family needs and manage the project while keeping you informed every step of the way.
Got a question? Maybe we have an answer for you here . . .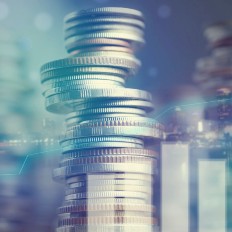 Are all costs included in the quote?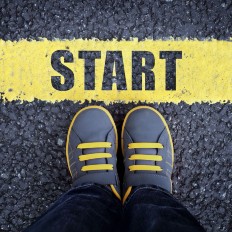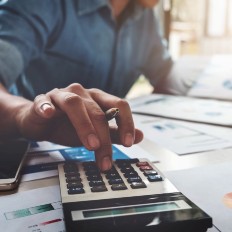 Can I spread the cost of the roof?
HTB roof and roughcasting Pros and Cons
HTB roof and roughcasting are industry leaders in terms of partnering with the best exterior home renovators  and fitter in your area. We believe builders should focus on what they are good at- which is designing and fitting great roofs and roughcasting. We focus on marketing their work- which is what we are good at.
Our partnered roof and roughcaster in Scotland is Ultimate Home Solutions based in Glasgow. They have been in existence for over 10 years, offering personal service and with industry experience of over 50 years in the home renovation sector.
The partnered builder has been providing customised roofs and roughcasting which fit with the lifestyle of our clients. As leading exterior renovators, they are renowned for their professionalism and commitment to excellence which has seen delivery of countless quality roofs and roughcasting for Scottish homeowners.
We specialise in introducing expert builders to replace your roof and roughcasting whilst giving you excellent guarantees and installation.  Roof and roughcasting designs and renovations, with personalised service and custom designs a standard for each and every home in Scotland. Utilising the experienced in-house design team, as well as a Site Co-ordinator who will navigate you through each stage of the renovation process, the manufacture and installation process has been developed to be streamlined and rewarding. We are committed to providing you with a bespoke roof and roughcasting which complements your personal style.
Are all costs included in the quote?
You will receive a detailed quote for the work to be done.  The quote will include the material, the workmanship, the installation and anything else that is required.  Every quote is bespoke, therefore please clarify any grey areas before agreeing to the contract.  You do have a 14 day cooling off period.
__________
Where do I start?
Ideally, you should have an idea of the type of tiles for roofs or the colour of roughcasting or wallcoating for your exterior walls, the budget and the timeline.  These could still be vague ideas, but they are a good starting point.  Looking online for inspirations or going to showrooms can help if you have time.  Else the surveyor will be able to guide you through the different options.
__________
Can I Spread the Cost of the renovation?
By being FCA regulated, the roof and roughcasting builder is able to offer you a finance offer that will suit your needs.
What can I do to reduce the cost?
One of the methods to reduce the cost of a new roof or roughcasting is by doing some of the work yourself if you are handy.  This could include disposing of the old roof tiles or braking the old roughcast that may have water ingress.  Basically, anything that reduces the time for the tradespeople to spend in your property.  The drawback is that you will have no guarantees of workmanship and quality on these aspects of the job.
Make your new roof snd roughcast a reality
FREE to APPLY
After you complete the contact us page, you will be contacted by our roof specialist. They will ask you questions about your project and set up an appointment with the roof surveyor. This will be in the comfort of your own home, or in one of the showrooms should you want.
You will receive new roof ideas that will fit into your own space and that fulfils your requirements as well as quote to do the work.
This is all FREE.
Your personal details are not passed to anyone else and everything remains confidential.