Get your new roof or roughcast now

'00s of installations

All shapes

Your own style

Guaranteed
Complete the "Contact us" form
By completing the contact us page, we will know that you are interested in getting a FREE design and quote appointment.
Our dedicated home improvement specialist will contact you to answer any questions you may have as well as to set up a date and time for the initial appointment.
Now
Meeting with the building specialist
For security reasons, you will receive a phone call from our head office to confirm the appointment.  This is usually done the same day or the previous day if the appointment is early.
The building specialist will meet you in the comfort of your own home. this will allow the surveyor to see the current condition of your roof and roughcast.
You will receive a detailed quote for the installation of your new roof and roughcast and a date of installation.
Agreed appointment date
Building Surveyor
The building surveyor will arrange a time to come and meet with you.
This is done at least 14 days after the agreement with the designer to allow for the cooling off period to finish.
The surveyor will remeasure the areas will look out for any requirements for the different tradespeople.
The surveyor will also let you know if any changes are required to your initial plan.
14 days later
Workshop and assembly
2- 6 weeks
Installation date
On the agreed installation dates, we will disassemble your roof and dispose of it responsibly.  We will also reinstall the new roof to your specification.  If you also asked for roughcast, we will prepare the walls to ensure that the underlying layer is solid or hack it off.  This will ensure that the new layer will have a strong underlying base.
We will walk you through all the work  and answer any questions you may have.
2-4 days
Enjoy your home
All is installed and verified to work properly.  Now, you can enjoy your new roof and roughcast.
Near future
Contact an expert builder through Help to Buy roof roughcasting to find out more about how to start a new roof or exterior wall renovation project.
We'll explain the pros and cons of all available options for your new home renovation.  Our qualified building surveyors will explain the different styles and possibilities within your own space.  As all our products are bespoke, we will build around any physical constraints.
We are here to help you decide the best roof or roughcasting to suit your individual and family needs and manage the project while keeping you informed every step of the way.
Got a question? Maybe we have an answer for you here . . .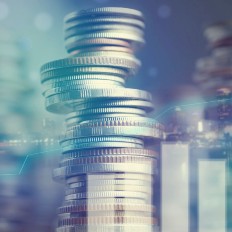 Are all costs included in the quote?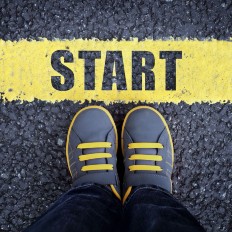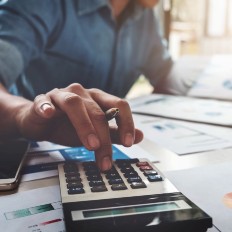 Can I spread the cost of the kitchen?
HTB roof and roughcasting Pros and Cons
HTB roof and roughcasting are industry leaders in terms of partnering with the best exterior home renovators  and fitter in your area. We believe builders should focus on what they are good at- which is designing and fitting great roofs and roughcasting. We focus on marketing their work- which is what we are good at.
Our partnered roof and roughcaster in Scotland is Ultimate Home Solutions based in Glasgow. They have been in existence for over 10 years, offering personal service and with industry experience of over 50 years in the home renovation sector.
The partnered builder has been providing customised roofs and roughcasting which fit with the lifestyle of our clients. As leading exterior renovators, they are renowned for their professionalism and commitment to excellence which has seen delivery of countless quality roofs and roughcasting for Scottish homeowners.
We specialise in introducing expert builders to replace your roof and roughcasting whilst giving you excellent guarantees and installation.  Roof and roughcasting designs and renovations, with personalised service and custom designs a standard for each and every home in Scotland. Utilising the experienced in-house design team, as well as a Site Co-ordinator who will navigate you through each stage of the renovation process, the manufacture and installation process has been developed to be streamlined and rewarding. We are committed to providing you with a bespoke roof and roughcasting which complements your personal style.
Are all costs included in the quote?
You will receive a detailed quote for the work to be done.  The quote will include the material, the workmanship, the installation and anything else that is required.  Every quote is bespoke, therefore please clarify any grey areas before agreeing to the contract.  You do have a 14 day cooling off period.
__________
Where do I start?
Ideally, you should have an idea of the type of tiles for roofs or the colour of roughcasting or wallcoating for your exterior walls, the budget and the timeline.  These could still be vague ideas, but they are a good starting point.  Looking online for inspirations or going to showrooms can help if you have time.  Else the surveyor will be able to guide you through the different options.
__________
Can I Spread the Cost of the renovation?
By being FCA regulated, the roof and roughcasting builder is able to offer you a finance offer that will suit your needs.
What can I do to reduce the cost?
One of the methods to reduce the cost of a new roof or roughcasting is by doing some of the work yourself if you are handy.  This could include disposing of the old roof tiles or braking the old roughcast that may have water ingress.  Basically, anything that reduces the time for the tradespeople to spend in your property.  The drawback is that you will have no guarantees of workmanship and quality on these aspects of the job.
Make your new walls a reality
FREE to APPLY
After you complete the contact us page, you will be contacted by our render specialist. They will ask you questions about your project and set up an appointment with the render surveyor. This will be in the comfort of your own home, or in one of the showrooms should you want.
You will receive new render ideas, such as colour and smoothness, that will match the style of house you want. You will also receive a quote to do the work.
This is all FREE.
Your personal details are not passed to anyone else and everything remains confidential.