Managed roof, roughcast, render or wallcoating Project

'00s of installations

All shapes

Your own style

Guaranteed
FREE Consultation and Quote
You'll be able to meet with a specialist builder in roof and exterior wall coating, roughcasting or rendering for your home.  You'll be able to ask any questions you may have and get truthful answers.   You'll agree on an installation date and a price.  This way you will know what to expect and when.
We'll arrange a convenient time to meet in the comfort of your own home, so you don't have to run around town wasting your valuable time. We will bring the showroom to you!
Your Professional Home Improvement Surveyors will discuss your personal requirements for your family and will work with you to complete the projects with minimal disruption for you and your family.
The surveyor will be able to assess the condition of your roof and walls and advise you on the best course of action.
The surveyor will show you the different options for your project.  This could be the type of tiles, the colour, the type of exterior wall finishing and the benefits and inconvenient for all the options.  They'll prepare a detailed proposal and quote based on everything you discussed, chose and decided. This will include the material and the guarantees.
You will then receive a proposal for the installation of the new roof or new wall covering. You will have all the details of the material and installation- There will be no surprises and you'll know exactly what you'll be getting.
Of course, if you're happy you can chose to move forward straight away, or if not, we can work with you to make changes to your design and specification until you are 100% happy and ready. Either way, there's no pressure to proceed. It's your decision, and it's completely up to you what you would like to do next.
All the builders, fitters and installers have been in business for over 15 years and have a proven track record.
The work is insured and guaranteed.
All this is absolutely FREE and confidential. Either we would really appreciate your feedback at this stage of the process.
Why Chose HTB roof roughcating?
Managed Project Advantages
Benefits of using HTB roof roughcasting:
Risks of managing the project yourself:
Frequently Asked Questions
Got a question? Maybe we have an answer for you here . . .
I completed the form- how long until someone gets in touch?
We endeavour to respond to all website enquiries within 48 hours. We can only service homeowners near or in the Central Belt of Scotland.
Do you offer FREE quotes?
Yes we do! Please complete the form and one of our specialist will be in contact with you.  We will set up an appointment in the comfort of your home or at one of our showrooms if that is more convenient for you. Booking is recommended, so please complete the form to get in touch.
Do you do measures/quotes online or do you only do face to face appointments?
We only offer face to face appointments as it is easier to show different designs that would fit your own specific space.
Do you have many showrooms locations?
Our home improvement specialist , supplier and fitter in Scotland has multiple locations.  They're conveniently located to make them easily accessible for any homeowners in the central belt and beyond.
I want more than just a roof, also looking for roughcasting- will I get a discount?
We will give you a custom quote.  This will include the work for both the roof and the roughcasting.  The surveyor will be discussing with you the different options available for your discount.
Do you bring samples to my home?
Yes, we do bring samples to your home.  As the range of options we offer is far greater than what can be carried into your home, we also bring booklets and will show you designs from our online catalogue. Talk to us first and we'll help make the selection process as simple as possible.
Yes, our partnered home improvement specialist offers finance and is FCA regulated. It is subject to suitability and terms and conditions. 
How much does a roof cost?
It is difficult to give an estimate of the cost for a new roof as it will depend on the conditions of some of the parts.  It will also depends on other factors such a scaffolding and material used.  The cost is estimated to be between £80-£120 per square metre.
How much does roughcasting cost?
It is difficult to give an estimate of the cost for roughcasting a house, as it will greatly depend on the condition of the underlying walls.  We would estimate the cost to be between £45 and £85 per square metre.
I have received a quote cheaper than yours. Will you price match?
A quote can vary depending on the inclusions and exclusions. We are confident that our pricing is consistently competitive, and that we provide an excellent value for money option taking into consideration the level of service and quality of product we supply. We are always happy to discuss any pricing discrepancies, but in order to consider a price match we will need to view a written quote and see the plan to ensure that we are comparing apples with apples. As you can appreciate there are many variables that can affect final pricing. Simply telling us that you have a cheaper price cannot be considered a reason for us to price match.
How are you different to a local roofer or roughcaster?
We will introduce you to a home improvement company that has a proven track record.  You will be able to see them in their office and showroom.  They will also honour all the guarantees.
Do you install outside the central belt?
Our partner mostly installs the roof and roughcasting 60 miles of their head office in the South side of Glasgow. This does include Glasgow, Edinburgh, Falkirk, Lanark and everything in between.  
Do I need to be in the house when the work is being done?
We understand that people have better things to do than hang around while we renovate. All our team are checked and we can renovate your roof and walls without you being at home. We would require a contact number in the event that we need further information from you.
Do you remove all the old material?
Yes, our partner will be using a skip that will then be taken away.  All the scaffolding will also be removed.
How long will my roof take to get installed?
This will vary depending on a number of factors relating to the specification you select, but a new roof can be installed in 2-3 days until 8-10 days. We will ensure that you are kept informed of the manufacturing times.
How long will roughcasting the walls take for my home?
This will vary depending on a number of factors relating to the specification you select, but also the weather.  If the conditions are met, a few days is sufficient but it can take a longer if the weather doesn't cooperate.
How do I look after my roof or roughcasting?
Like all things, with a little maintenance, you can prolong the life of your roof and roughcast. Maintenance should be relatively straight forward with washing the walls with a hose and water. The roof should not require any maintenance. Do an annual check to ensure that no tiles are missing.
Do I need to be in the house when you install my kitchen?
We understand that people have better things to do than hang around while we renovate. All our team are police checked and we can renovate your kitchen for you even if you are not home.<br>We would require a contact number in the event that we need further information from you.
Contact an expert kitchen designer through Scotland Kitchen  to find out more about how to start a kitchen renovation project.
We'll explain the pros and cons of all available options for your new dream kitchen.  Our qualified kitchen designers will explain the different styles and possibilities within your own space.  As all our products are bespoke, we will build around any physical constraints.
We are here to help you decide the best kitchen to suit your individual and family needs and manage the project while keeping you informed every step of the way.
Got a question? Maybe we have an answer for you here . . .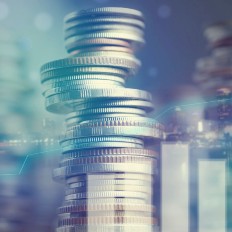 Are all costs included in the quote?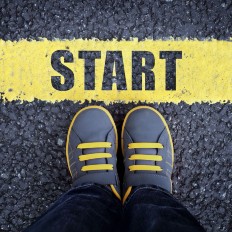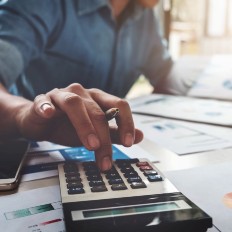 Can I spread the cost of the kitchen?
Scotland Kitchen Pros and Cons
Scotland Kitchen are industry leaders in terms of partnering with the best kitchen designers and fitter in your area. We believe kitchen designers should focus on what they are good at- which is designing and fitting great kitchens. We focus on marketing their work- which is what we are good at. Our partnered kitchen designer in Scotland is Clearwater KB based in Coatbridge and in Stirling. They have been in existence for over 15 years, offering personal service and with industry experience of over 50 years in the designer team alone. They have been providing customised designer kitchens which fit with the lifestyle of our clients. As leading kitchen manufacturers in Scotland, they are renowned for their professionalism and commitment to excellence which has seen delivery of countless quality kitchens for homeowners in Scotlant. We specialise in providing modern kitchen designs and renovations, with personalised service and custom designs a standard for each and every kitchen. Utilising the experienced in-house design team, as well as a Site Co-ordinator who will navigate you through each stage of the kitchen process, the design and manufacture process has been developed to be streamlined and rewarding. We are committed to providing you with a bespoke kitchen which complements your personal style.
Are all costs included in the quote?
You will receive a detailed quote for the work to be done.  The quote will include the material, the workmanship, the installation and anything else that is required.  Every quote is bespoke, therefore please clarify any grey areas before agreeing to the contract.  You do have a 14 day cooling off period.

Where do I start?
Ideally, you should have an idea of the type and layout of kitchen you would like, the budget and the timeline.  These could still be vague ideas, but they are a good starting point.  Looking online for ideas or going to showrooms can help if you have time.  Else the kitchen designer will be able to guide you through the different options.

Can I Spread the Cost of the Kitchen?
By being FCA regulated, the kitchen designer and fitter is able to offer you a finance offer that will suit your needs.
What can I do to reduce the cost?
One of the methods to reduce the cost of a new kitchen is by doing some of the work yourself if you are handy.  This could include disassembling your old kitchen, doing the electricity and the plumbing (if you are qualified); anything that reduces the time for the tradespeople to spend in your property.  The drawback is that you will have no guarantees of workmanship and quality on these aspects of the job.
Make your kitchen a reality
FREE to APPLY
After you complete the contact us page, you will be contacted by our kitchen designer specialist. They will ask you questions about your project and set up an appointment with the kitchen designer. This will be in the comfort of your own home, or in one of the showrooms should you want.
You will receive kitchen design ideas that will fit into your own space and that fulfils your requirements as well as quote to do the work.
This is all FREE.
Your personal details are not passed to anyone else and everything remains confidential.